Following the success of 2016's New Forest Marathon, we are encouraging friends to "Run for Lisa'' again to raise money for The Lisa Wilson Scholarship Fund. This year's event takes place on Sunday 10th September at the New Park Showground, Brockenhurst.
There are several events to participate in, from a family forest walk to a full marathon, and there is even a kids' run. Visit www.newforestmarathon.co.uk for the details of each event. This is a really great family day out, with various stalls, music, and entertainment. SES Autoparts will be sponsoring the 'Team Challenge' for teams of four people in any of the events, and we are also able to offer you a discount on your entry fee. (See below for details)
The New Forest is one of the most beautiful locations in the UK. The multi-terrain courses offer some of the most scenic running experiences in the country, with a blend of forest enclosures, open roads, far reaching views and of course, the famous New Forest ponies!
Last year's event was a great success, raising over £2000 for the charity. There were over 4000 entries in the various events with a few members of the Wilson family also running – Ross in the 10k run and Kelly, Riley and Aimee in the 5k event.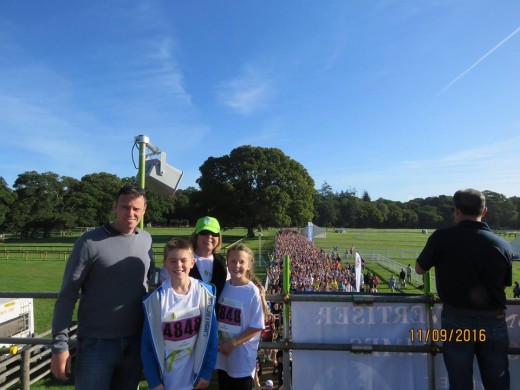 ---
DISCOUNTED ENTRY FEES
Option 1
Anyone wishing to enter in aid of The Lisa Wilson Scholarship Fund will receive a half price entry into their chosen event as long as they raise a minimum of £50 for the charity. Sponsorship payments and forms must be received no later than August 24th to allow us to send entry codes by email as all entry forms must be completed on line by August 31st.
Sponsorship forms can be downloaded here
Payment can be made by cheque to the Lisa Wilson Scholarship Fund or through virgingivingmoney.com on The Lisa Wilson Scholarship Fund page
All sponsorship forms and cheques should be sent to Mr & Mrs C Wilson, Peartree Cottage, Nomansland, Salisbury, SP5 2BN.
A unique code will be emailed to you directly once a donation has been made or payment to the charity is received.
Option 2
A discount of 15% is available to those who wish to participate without raising money for the charity or less than £50. You can make a charity donation if you wish.
THIS DISCOUNT IS AVAILABLE WHEN REGISTERING ON LINE BY AUGUST 31st 2017. Entrants must enter the code SES2017 at the checkout stage to claim the 15% discount.
---
You can make your entry and find out more information about the event at www.newforestmarathon.co.uk
You have plenty of time to train, or get a team together if you want; it's good to keep fit and you can support a great cause too. We sincerely hope you will be able to make it on the day.
And if you can't, why not simply make a donation to the charity? You can donate here.
Thanks for your support!
Clive and Trish Wilson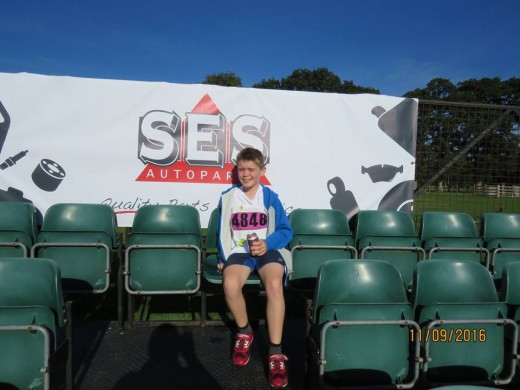 ---
Useful Links and Downloads
Sponsorship Form PDF
Donate (The LWSF page on Virgin Money Giving)
New Forest Marathon website
Previous posts on the lisathedaddy blog about the New Forest Marathon