The late Lisa Wilson has been awarded the honorary degree of Master of Business Administration by Solent University today (Thursday 11 July): Lisa's father and mother, Clive and Tricia Wilson, received Lisa's award.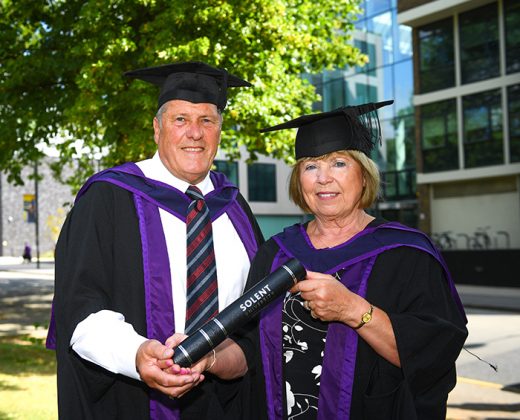 Grit and determination, just some of Lisa's amazing qualities, led her to study at Southampton Institute of Higher Education, now Solent University. In 1998, Lisa became the first ever member in her family to go to university. She spent three years at Solent working hard and as her father, Clive says, 'standing on her own two feet', which enabled her to graduate with a Second-Class Honours (First Division) in Business Management in 2001.
Her positivity and willingness to succeed, which led to her achievements at Solent, motivated Lisa to live a varied and independent lifestyle outside of university. Aside from her life-long ambition of travelling the world, Lisa loved sport and excelled at many, including golf, which saw her win the Gilbert Trophy at Wellow Golf club in 1997. Lisa was also a football fan through and through, and together with her family, held season tickets at The Dell at St Mary's for five years. Her support for the Saints was recognised in 2003 when the family had a memorial paver put in place to honour Lisa's memory.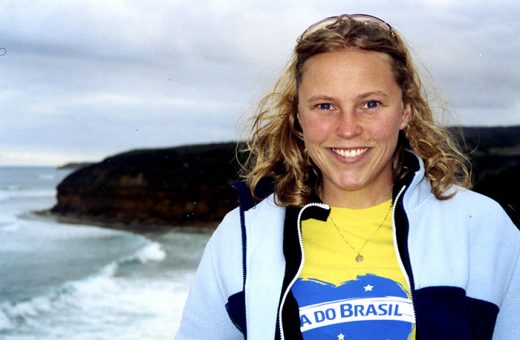 Following Lisa's tragic death in November 2002, when she was just 23 years' old, the Wilson family set up the Lisa Wilson Scholarship Fund in memory of their daughter. Over the last 16 years, Lisa's fund has enabled young people to access higher education who may not have been able to otherwise. Scholarships of £1,000 per year, for up to three years, have been available to Solent University students who have either overcome adversity or demonstrated the need for additional financial support with their studies.
Since Lisa's death, an incredible £291,000 has been raised to support the educational needs of Solent students. In fact, almost 100 students have directly benefitted from Lisa's fund, enabling them to fulfil their ambition to study and attend the same university that Lisa did, 21 years ago. Thanks to the support and dedication from Lisa's family, her fund has made a major contribution to the development of the university and to the lives of many students.
Commenting on her award, Lisa's father, Clive, said, "Receiving Lisa's honorary degree is a huge moment for the Wilson family. I know that Lisa would have been very proud of not only this, but her fund which has allowed so many people to go to university and kickstart their careers."
(Originally published on the Solent University website. https://www.solent.ac.uk/news/life-at-solent/2019/lisa-wilson-award)