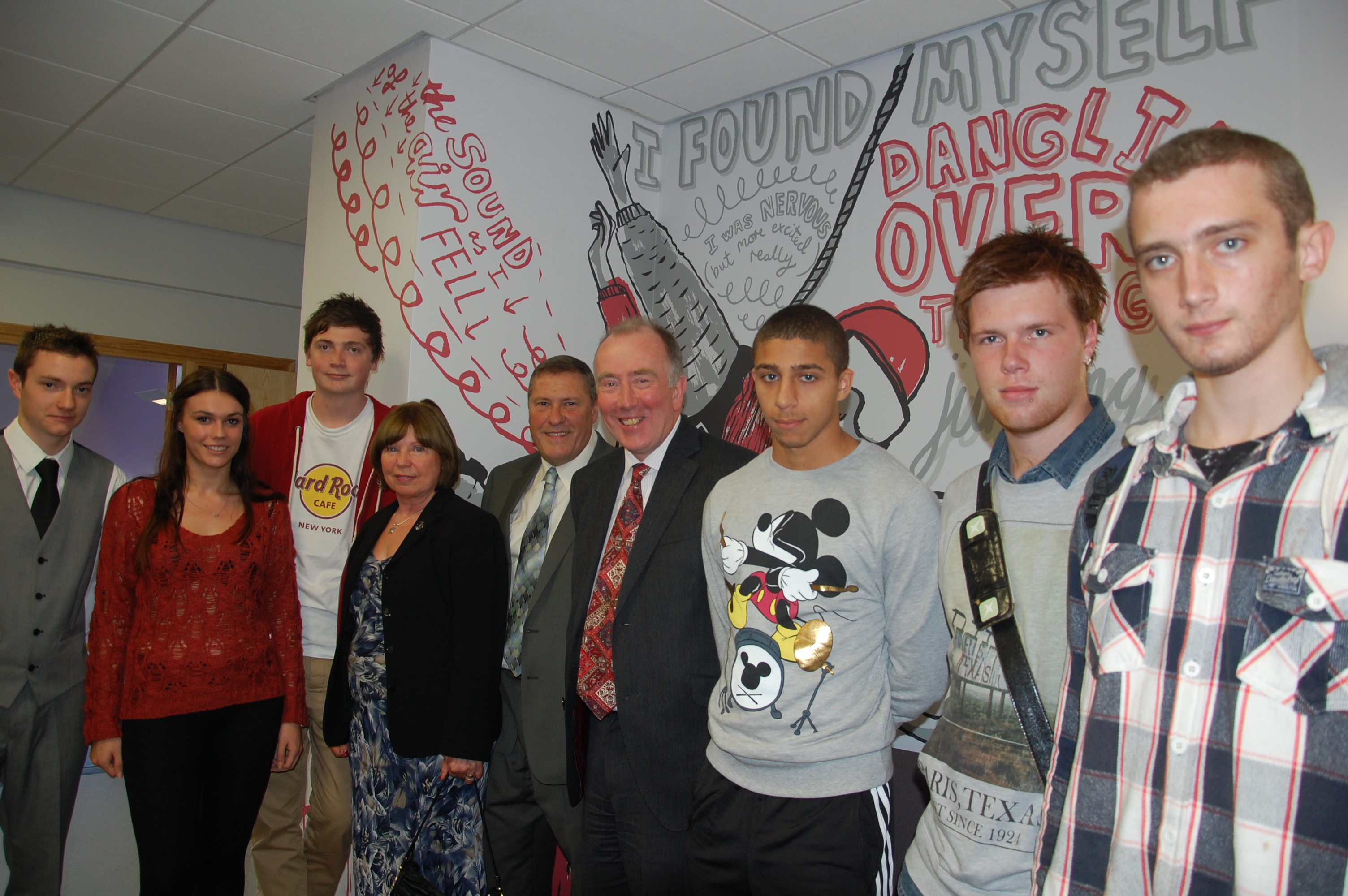 On Monday 26th September, seven new students were awarded bursaries from the Lisa Wilson Scholarship Fund, bringing the total of beneficiaries to date to over fifty. In a special ceremony at Southampton Solent University, the new students were joined by the Wilson family and some fifty guests to receive their awards; these included Vice Chancellor Professor Van Gore who spoke on behalf of the university, Geeta Uppal who introduced the event, and many students who had previously received awards and had come back to mark the occassion. This year's recipients are; Louis Alleyne, Ben Parker, Joe Dormer, Jemma Fox, Garry Halsey, Chelsea-Lea Smith, and Matthew Thorpe.
Clive Wilson spoke about the charity and how inspiring the many recipients had been over the years, and how some nine years after her untimely death, Lisa was still able to touch other people's lives and give them the opportunity to fulfill their educational dreams and ambitions in the way that she herself had. Tricia Wilson presented the awards including the 'Lisa Wilson Prize' for outstanding achievement, which was awarded to Sharon Elegbede with a 2:1 in LLB (Hons) with Business Management.
As well as the new students, there are nine continuing students in their second and third years. With this year's graduation awards in November, this will bring the number of students graduating to date to twenty two.