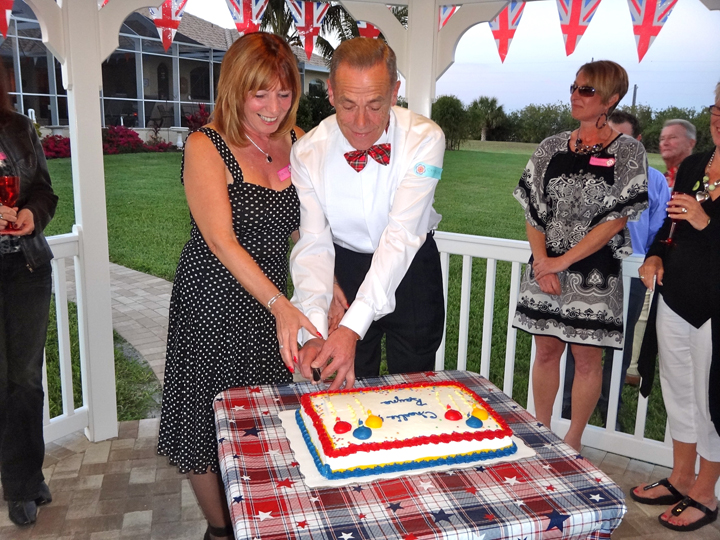 Charles Davidson and Irana Lessi, friends of Trish and Clive, recently got engaged at their home in Florida. They cut the cake in the gazebo surrounded by 30 guests. Charlie had said they wanted to help raise some money on the night for Lisa's charity and charged everyone $5 a head to enter a chipping competition and a "cornhole" competition (Bean bag game).
The gathering watched the bungy jump carried out by Lisa, Billy Connolly and Clive in New Zealand at the Nevis high wire.
Guests had a great evening and $230 (£150) was donated by them. We would like to wish Charlie and Rayna a long and happy life together.