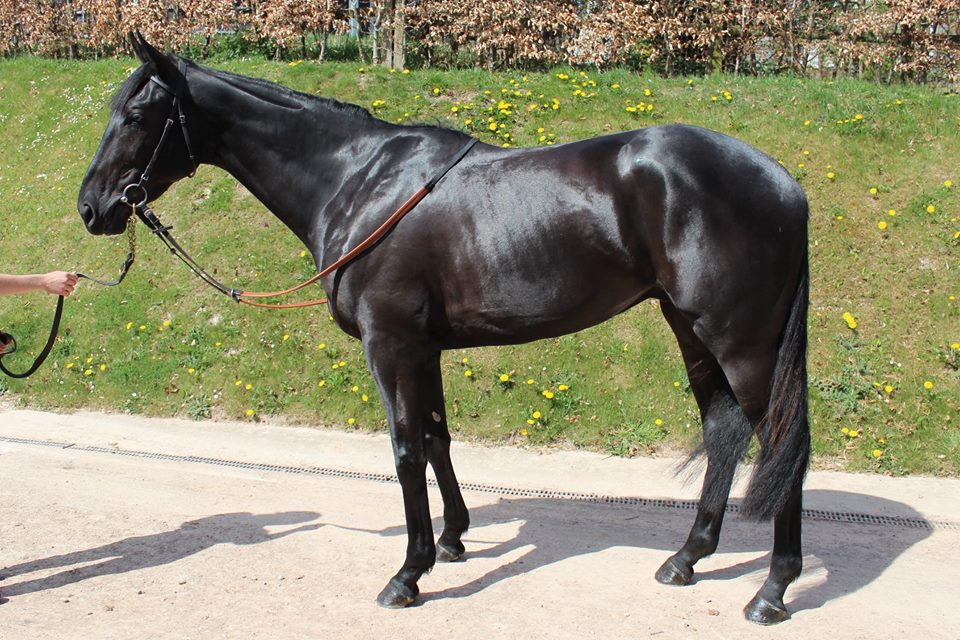 Who'sthedaddy, bred by Tricia Wilson out of Lisathedaddy, will be back on track shortly. The three year old colt is looking great and was ridden out by Tom Queally today. Trish and Clive will be back in the UK shortly and hope to see his 2015 debut at Bath on May 4th over a mile.
Hopefully he will be able to bring some good results this year and some publicity for The Lisa Wilson Scholarship Fund.
Tricia's racing colours – blue with yellow stars – represent the charity's logo, a shooting star in memory of Lisa.