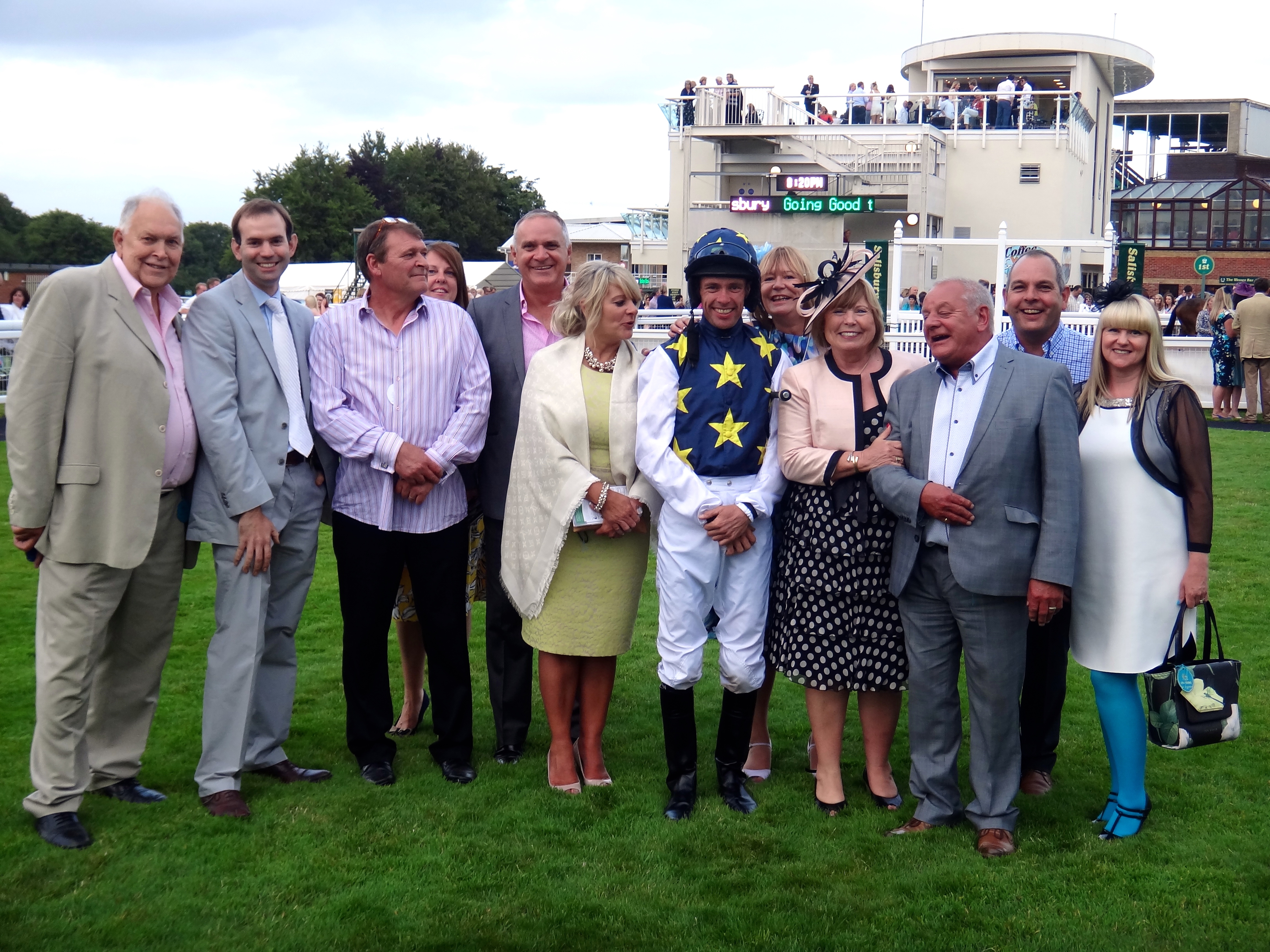 'Friends of the Evelyn Rose' appeal pose with jockey Timmy Murphy
On Saturday 11th July, Salisbury Racecourse saw Who'sthedaddy romp home to win over a mile and a quarter, winning his first race as a three year old. Over 20 friends attended the evening meeting which had been auctioned for the 'Friends of Evelyn Rose' appeal.
Jockey Timmy Murphy was a late change and his experience did the trick with a textbook ride.
Who'sthedaddy is the second colt foaled by Lisathedaddy whose name was taken from Lisa's e-mail address.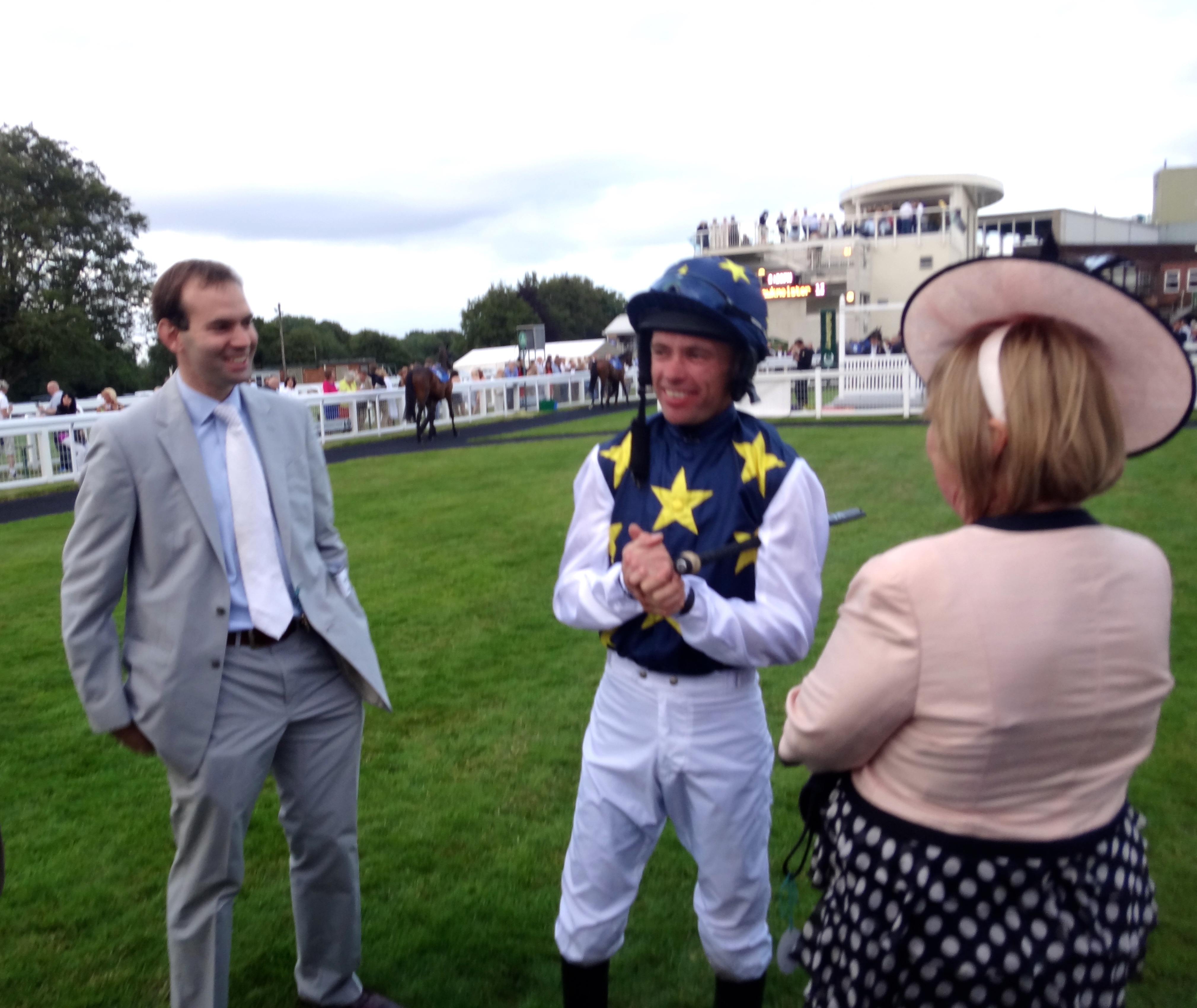 Trish and trainer Dan Kubler discuss 'the plan'