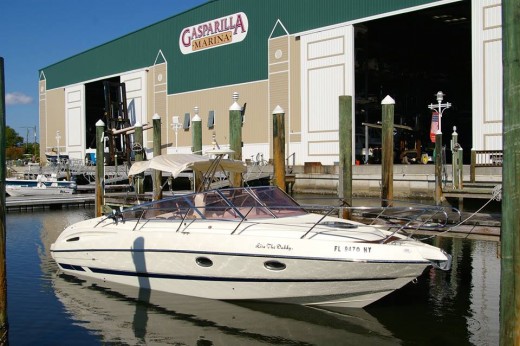 Well after 13 years of fun in the sun we have sold our beautiful Cranchi sports cruiser, Lisathedaddy. Ordered at the Boat Show in 2002 and launched on Lisa's birthday March 15th 2003, we shipped her to Florida in 2008. So many happy memories and we think over 100 people have enjoyed days out on her; dolphin running, manatee watching, fishing, and drinking. She now moves to a new home on Longboat key where the new owners live.
The new owners kindly donated $1000 to Lisa's charity when they heard her story.
Happy days everyone, no tears just great memories. Enjoy the photos.