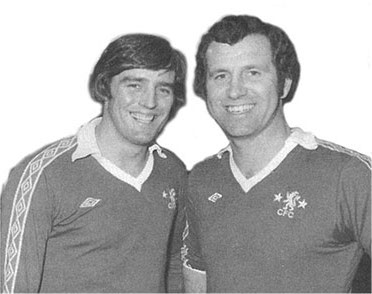 Lisa was a big Saints fan and, like her dad Clive, loved football. When Clive was a youngster he saw several FA Cup Finals including the 1970 one between Chelsea and Leeds at Wembley. On the road to Wembley, the 'King of Stamford Bridge' Peter Osgood scored in every round of the FA cup including a diving header in the Final Replay. Peter went on to play for Saints and was a member of the Saints team that famously beat Manchester United to win the FA Cup in 1976.
Tragically Peter was taken from us ahead of his time in 2006. Like Lisa, he left us far too young. Clive became involved with the Ex Saints and met Peter's wife Lynn when she wanted to arrange an event to commemorate Peter's life in 2011 at St Marys.
Peter's great friend Ian Hutchinson also left us far too young, and every year at Windsor there is the 'Ossie and Hutch' race day to remember 'the boys'. Following Peter's death, Lynn started the Peter Osgood Trust which was was established in 2008 to provide grants for young people suffering from a disability, be it physical or social, to enjoy the sport that Peter so loved.
Each year Elaine and Lynne have this very special day and choose to support another charity as well as Peter's charity, and this year for the second time decided to support The Lisa Wilson Scholarship Fund.
With an auction, silent auction, and raffle, nearly £6000 was raised and split between the two charities. The MC for the day was Denis Bundy who had some great memorabilia and events to auction in his own inimitable style.
The race day, the fifteenth to take place, was attended by nearly two hundred people was as usual a great success.
What a lovely way to remember three lovely people taken ahead of their time that brought us all so many wonderful memories. The Windsor race day continues to keep those memories coming long after the boys' early departures.
Thanks Lynn and Elaine.