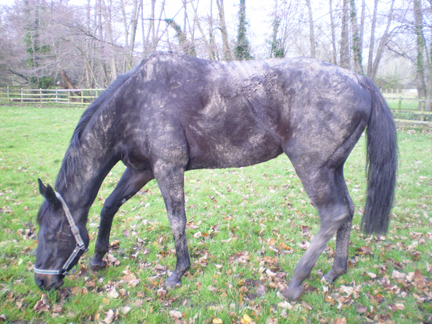 After a  highly successful career – winning four times with numerous places – we have decided to turn her into a brood mare and she has gone to her new home at Woodhaven Stud. The intention is for her to be 'covered' by 2002 European horse of the year, the highly successful Kyllachy, the sire of whom is the famous 'Pivotal'.
Lisathedaddy has done much to raise the awareness of the charity and we are hoping for a foal in early 2010.
Meanwhile Rileyskeeping faith had a great start to his career winning three times in only nine outings. Rileyskeeping faith was named after Lisa's nephew Riley and will give us the opportunity to stay involved in racing  following Lisathedaddy's retirement.