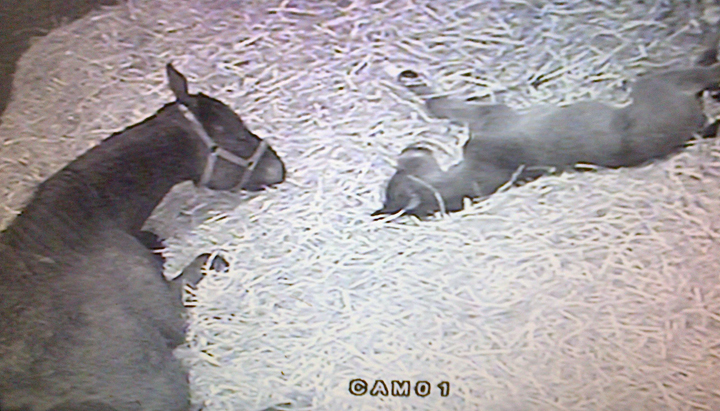 On Monday March 24th, Lisathedaddy gave birth at Woodhaven stud to a foal, a colt who has been given a stable name of Socrates. Both are doing well.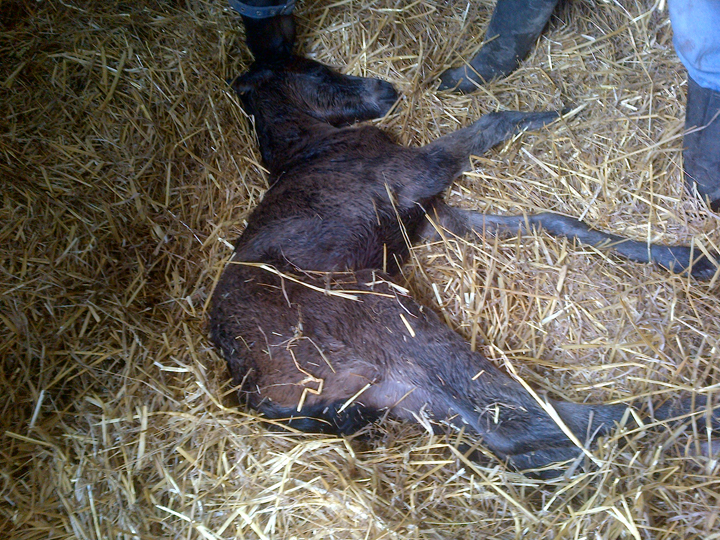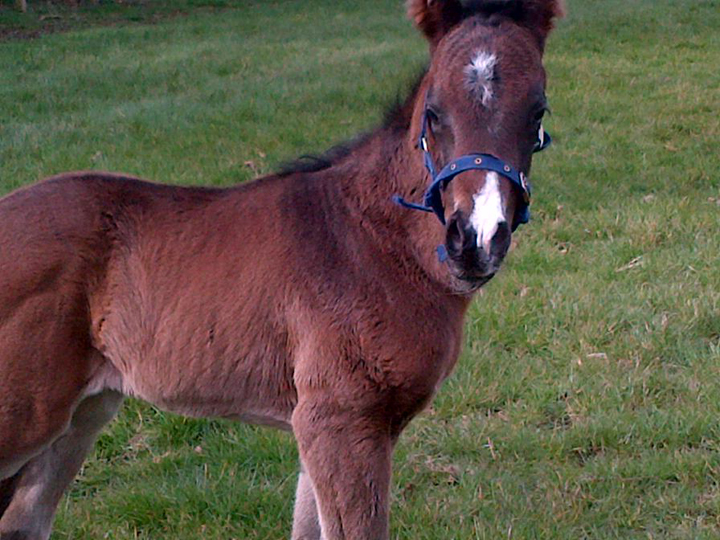 He was up and about in a few minutes. The sire of Socrates is Dick Turpin and he presently stands at the national stud at Newmarket. His first foals race in 2015 so we will be watching to see how they do.
This is Lisathedaddy's third foal, and all have been colts so far. Her first foal, Lisa's Legacy – now a four year old – was sold in October and has gone to Ireland to become a hurdler. He has now had three outings and on April 20th came an impressive second place at Cork over two miles. His new trainer is RP Burns and the owner is Philip McGee.
Lisa's Legacy was sold as Lisathedaddys second foal, Whosthedaddy, went into training with Daniel and Claire Kubler, now based at Lambourn. He is getting ready to race over the next few months as a two year old. Trainer Dan Kubler and his wife Claire have been very impressed to date and feel he is bigger and stronger than his half brother, Lisa's Legacy.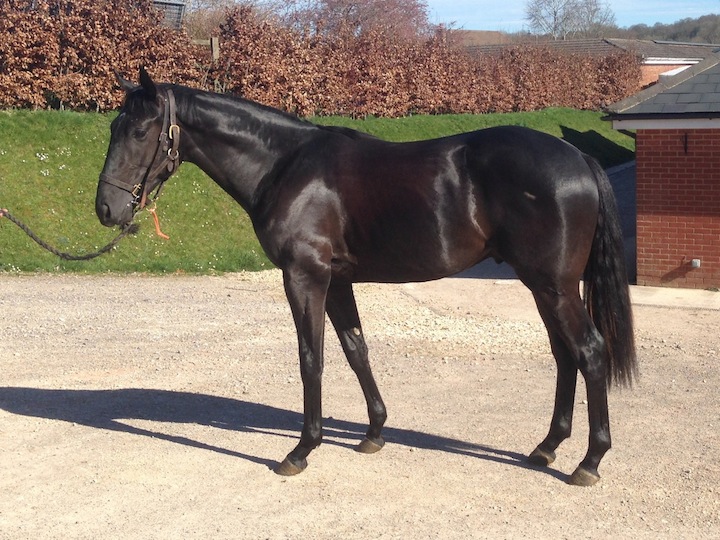 To keep in touch with Whosthedaddy  and his progress visit www.kublerracing.com